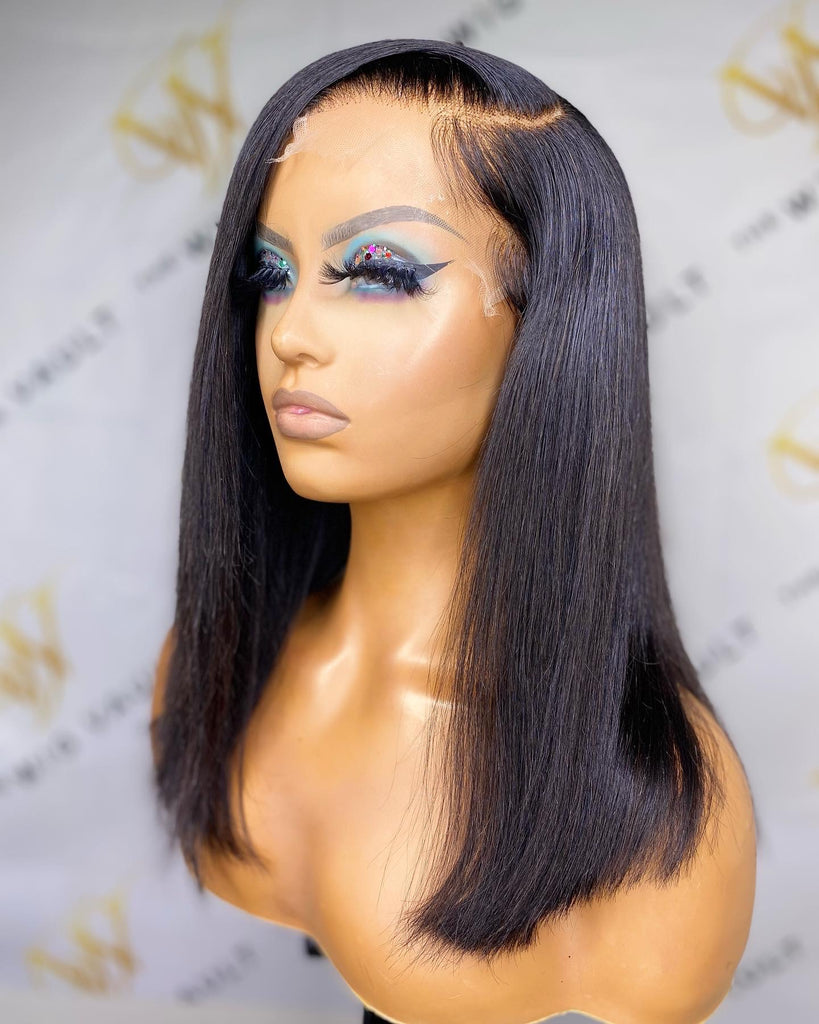 PREORDER | Glueless 5x5 Lace Closure Wig
Description
- 14" Machine Made Unit
- 5 x 5 Lace Closure Wig
- Hair Color: Natural Black 
- Installation: Glueless
- Bleach and Color Safe
- Includes bleached knots and hairline customization.      
- One size fits all; 21"-23" circumference. 
- Adjustable band included 
- Reminder: Constant heat and color application may affect natural state of hair 
- Perfect for beginners; every day wig, minimal upkeep and maintenance needed. 
 - Processing is 7-10 business days, then item will ship.
- Shipping is 1-3 USPS working days.